Have the mix shipped directly to you!
Enjoy breakfast at Penny Ann's Cafe
When time is at a premium, Penny Ann's Cafe invites you to slow down and gather together in a cozy setting. Whether it's a special occasion with loved ones or just an average weekday, we offer our diners the chance to step out of the monotony of the morning routine. You focus on enjoying the moment. Create some memories and let us clean up the mess! But don't just settle for an average plate of food anywhere.
Our family-run cafe guarantees fresh, homemade dishes prepared the way you remember from your childhood. We stack our signature "heavenly hot cakes" high, place a careful pat of melting butter and drizzle warm syrup down the sides. We dust our gourmet waffles in powdered sugar and load them with vine-ripened berries. But that's not all! Our chef's culinary expertise elevates every dish, breakfast or lunch, sprinkling an added dash of love. Whatever your menu selection, we guarantee you will feel you have gotten more than your penny's worth. We hope to see you soon!

Four Convenient Locations All Open 7 Days a Week for Breakfast and Lunch
Are you hungry for quality time with your loved ones? That's what we do at Penny Ann's! Plan a day, gather some of your favorite people and catch up on each other's lives. Reminisce and relive your cherished moments together. Treasure the nostalgia you feel. We'll serve you delicious food and let you unwind in our welcoming diner atmosphere. Good food brings people together. But incredible food and irreplaceable connections will leave you satisfied, heart and soul.
Gift Cards for Penny Ann's: Heavenly Hot Cakes Delight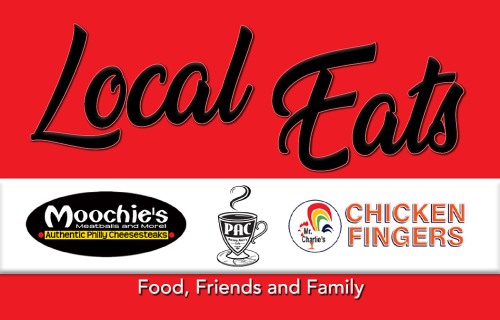 Unlock the joy of breakfast and lunch with Penny Ann's Cafe gift cards. Indulge loved ones in the tantalizing experience of their renowned Heavenly Hot Cakes or savory lunch options. The perfect present for a flavorful dining escape!
Best of State - BEST BREAKFAST
2015 - 2016 - 2017 - 2018 - 2019 - 2020 - 2021 - 2022 - 2023
Winner Best of State - Best Breakfast for nine years and counting! Penny Ann's is a family run cafe that serves up fresh, homemade dishes in a cozy and comfortable cafe setting. We promise light and airy sour cream pancakes with our signature "Heavenly Hot Cakes." Pair those with homemade corned beef hash, breakfast nachos and many other favorites to truly experience the best breakfast around. 
If you crave a savory lunch, our famous grilled reuben is a local favorite. If you opt for our signature burgers, delicious wraps, fresh salads, or many other tasty dishes, we know we'll kickstart a habit that will keep you coming back for more.