Why We Get Up Each Morning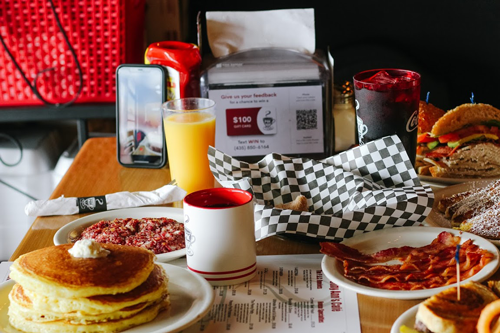 Quality
Food
While a business can stand out with a neon-lit, witty sign outside its doors, we choose to let our food speak for itself. There's no denying the draw of an incredible bite of food.
Comfortable Atmosphere
When we opened the doors to our restaurant, we welcomed you to our family and our home. We want you to feel at ease with us, take a step back, and enjoy your time here.
Making
Memories
Because we embrace families, we get to witness celebrations, goodbyes, welcome homes, and much-needed time spent with loved ones. We're honored to be included as part of your core memories.
Teamwork
Over the years, we've evolved from a little family to a large team of employees that serve multiple locations. We work together, striving for constant improvement in our food and our customer experience.
The restaurant's namesake, Penny Ann, and her sister, Cindy, can often be found hopping from location to location, checking on the quality and chatting pleasantly with the restaurant's regular customers. Penny's brother Warren is the executive Chef and brother Paul works behind the scenes helping with day to day operations. Wayne and Jane, the parents of the bunch, can often be seen around too helping with all aspects of the business. There are also many nieces and nephews who help cook, prep, serve and bus tables as well as the outstanding staff who feel like family.