Home of the "Heavenly Hot Cakes!"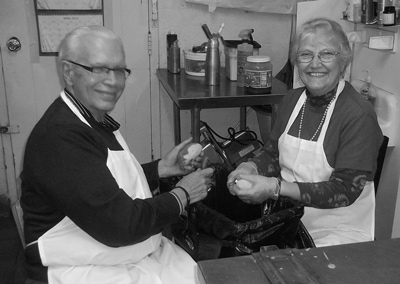 Penny Ann's Cafe is a family affair. The restaurant's namesake, Penny Ann, and her sister, Cindy, can often be found seating patrons, serving tables or chatting pleasantly with the restaurant's regular customers. Penny's brother Warren is the executive Chef and brother Paul is behind the scenes helping with day to day operations. Wayne and Jane, the parents of the bunch, can often be seen around too helping with all aspects of the business. There are also many nieces and nephews who help cook, prep, serve and bus tables as well as the outstanding staff who feel like family.
Originally from upstate New York, the Willey family prides itself on creating the east coast diner family atmosphere where guests can feel comfortable, and relax while they indulge in homemade comfort food.
Not only is the atmosphere comfortable and inviting, the food is top notch. For the fifth year in a row, Penny Ann's Café was the winner of the Best of State award for Best Breakfast. They are known as the Home of the "Heavenly Hot Cakes", and the pancakes are a fantastic place to start when trying to decide on something from the menu.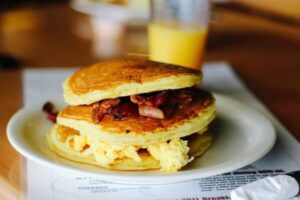 Head chef Warren Willey has been a chef for many years, and his experience translates into his down-home cooking. Originally from New York, Warren was a chef there before coming to Utah. After the move, he was a chef at Park City's Westgate Grill for 10 years before the family decided to open Penny Ann's.
In June of 2011, Penny Ann's opened its doors in downtown Salt Lake City, and had almost instant popularity. After three years in the downtown site, the family decided to open another location and opened in Draper in December of 2014 and a third location in Taylorsville in 2016.  
"I love Penny Ann's. Great food, great atmosphere, great service!"
– Chazz Spencer
FEATURED IN:

We would love to see you!
Come on in one of our two Utah locations for wonderful breakfast, lunch, and desserts!